A unique E.V.~based retail concept for a 1400m2 high profile location in Oxford's Westgate Shopping Centre.
The project was borne out of identifying that no-one was providing the public with a broad understand the benefits of moving to electric mobility in a physical space, at convenient locations, where they could experience those products and services and how they work together, first hand.
Our brief was to develop a contemporary electric vehicle and new technology showcase, which would inspire visitors around owning and operating EVs, inform them of the benefits of the different opportunities and platforms available to them, and promote greater environmental awareness, how to support initiatives aimed towards achieving carbon neutrality and specific products and services.
The concept, initially planned around a repurposed food court at the Westgate Shopping Centre, Oxford (but designed to be completely modular and scalable for multiple locations), was imagined as a 'department store' of automotive, EV-related suppliers, power companies and everything battery-powered, along side retailing, f&b and events. It would also be staffed by skilled and knowledgable staff who could guide and advise visitors and customers.
Our design direction was based around a series of concentric spaces and display components - centred around a 'genius' type workspace, amphitheatre / 'live stream studio' with broadcasting technology and cafe - to provide diverse brands with spaces to 'dress' and display their products. The aim was to present 'Watts' as a 'unbiased connecting experience'; one that would have the expertise to enable visitors to explore electric power in all its forms, and educate them on the many options available.
The project successfully completed its design development phase, prior to the project being put on hold due to the pandemic.
Accendia, Landsec and The Crown Estate
Project
Design concept and development for an E.V.-based retail concept.
Aims
To provide the public with a broad understand the benefits of moving to electric mobility in a physical space.
Our role
Retail strategy, retail design, brand identity, project management.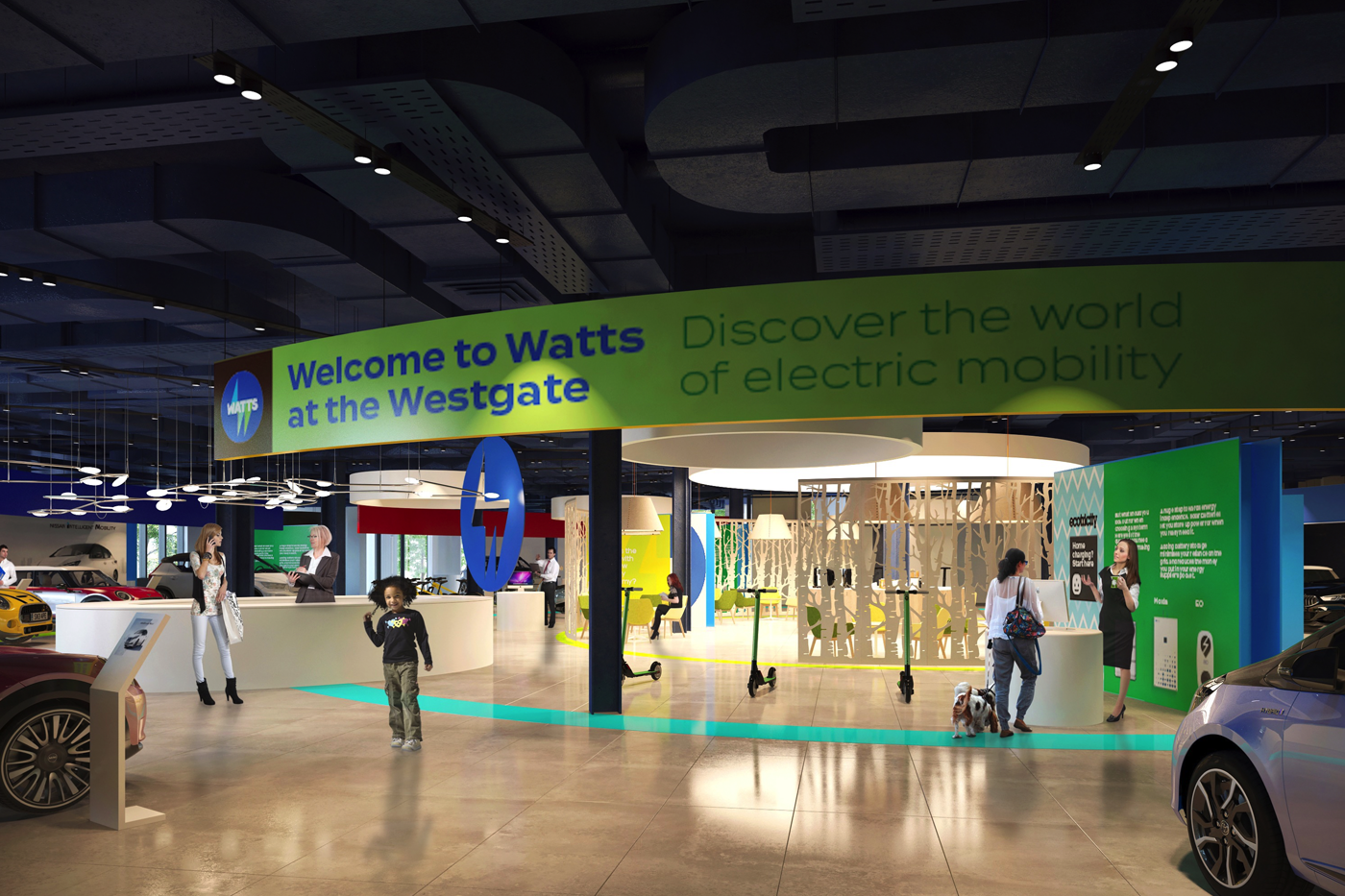 Here's just a small selection of images from the project. For more information and a full case study, please drop Richard Atkinson an email.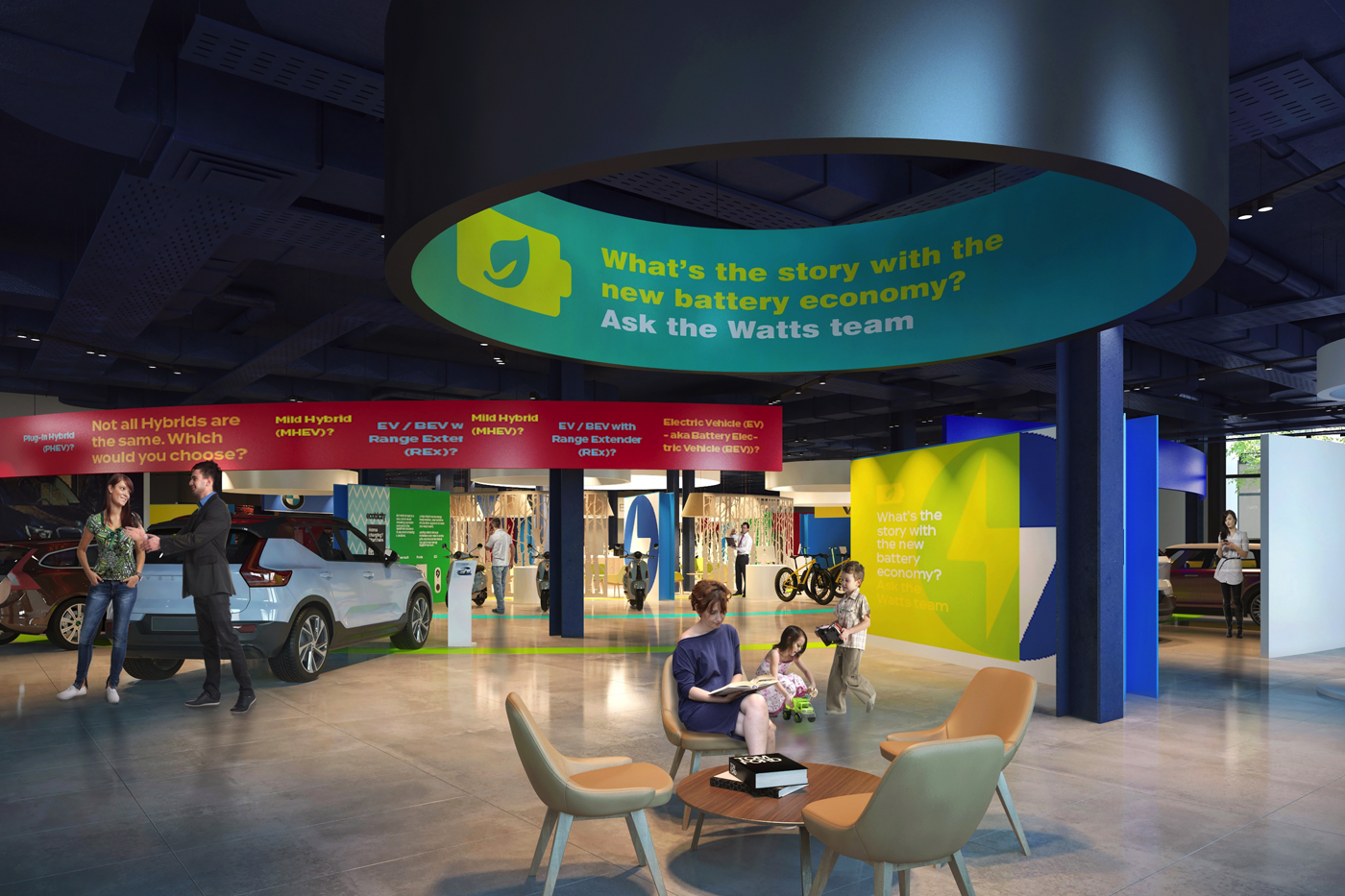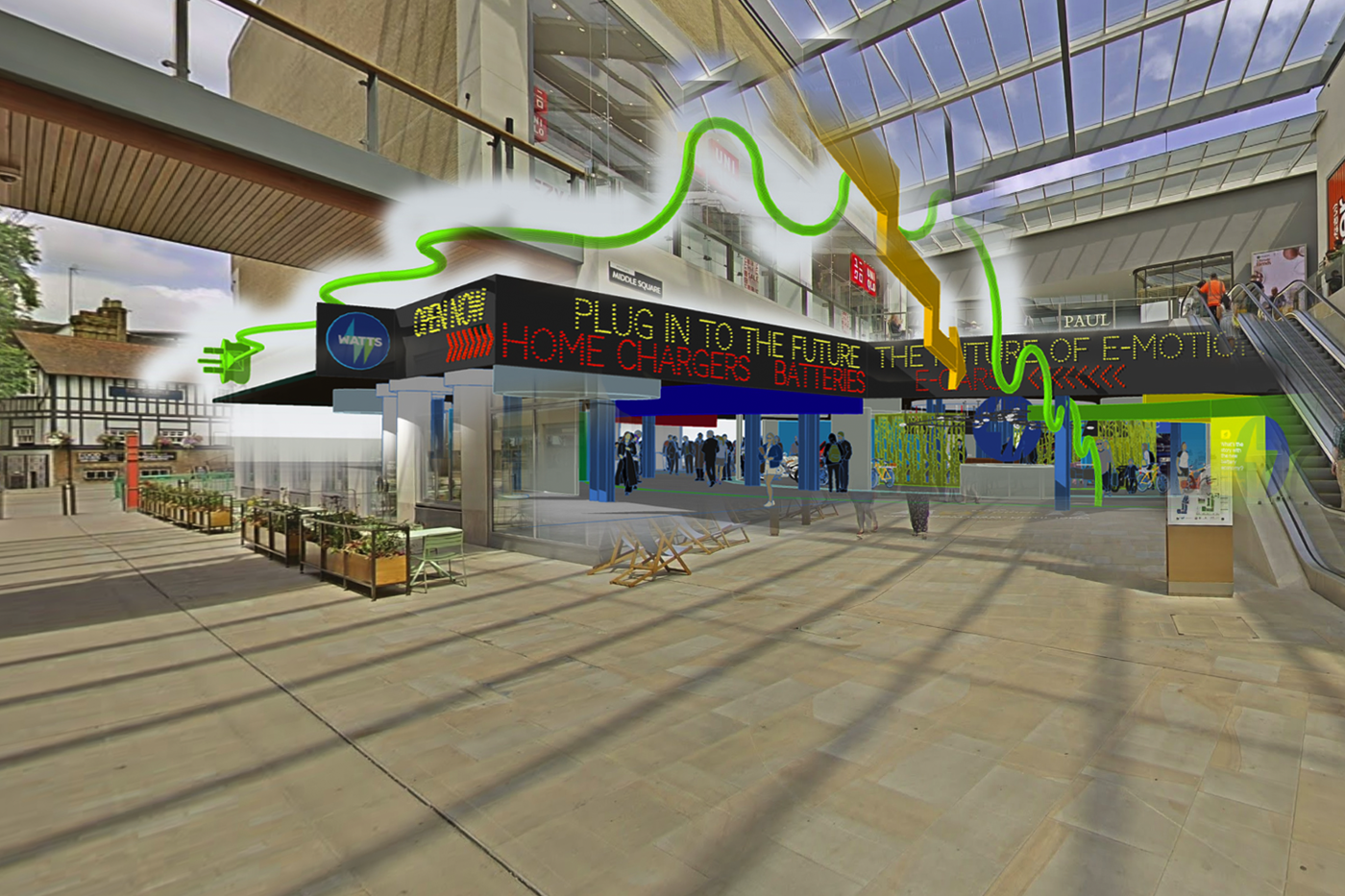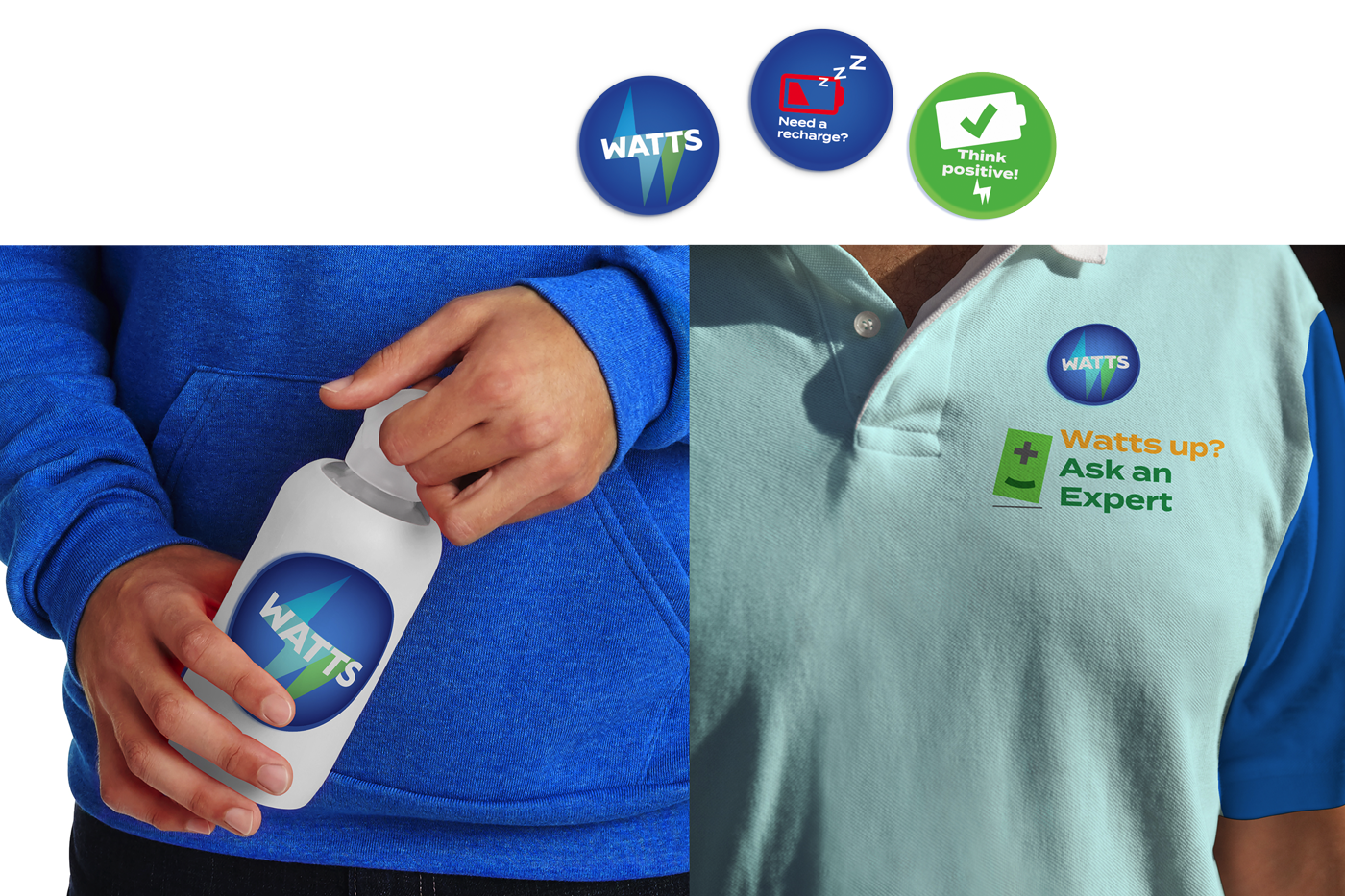 ---
Meda International Ltd.
© Meda
---
The Granary, Church Lane, Oxfordshire, United Kingdom
Satnav postcode: OX13 6SW
---
---